I was making Restore job and I chose Local/NetWork/Nas as source which has databases that were backed up by backup job from remote server to local drive
i chose one database and took last one as database to restore
Then i chose restore to remote sql server as restore destenation and i configured the connection and it was tested successfully
but when i run restore job i got the error
Failed to restore MyDataBaseName database. Kill database failed for Server 'ServerName'. > Drop failed for Database 'MyDataBaseName'. > An exception occurred while executing a Transact-SQL statement or batch. > Cannot drop the database 'MyDataBaseName', because it does not exist or you do not have permission.
i created this database on remote server in order to restore data to and in the back up job I configured the following advanced settings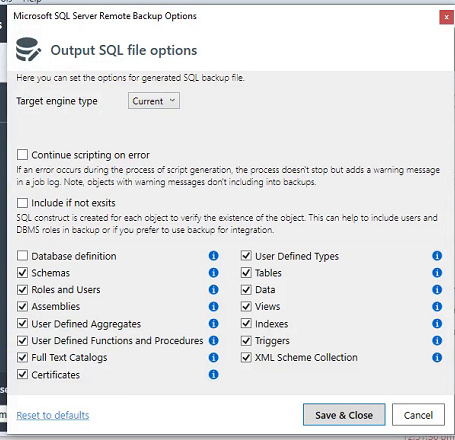 my question is why backup operation fails because of trying to drop or create desired database even though in more settings of backup job i have never chose to back up DataBase Definition ,and back up generated script didn't contain any create database or drop statements