Hello again,
this is my third error report today. Short as I can
Just installed v12.2.11
I've got 4 databases with such names: Abc, Abc_FileStore, Abc_Reports, Abc_Integration.
I've got 3 jobs backingup them, all of them uploads backups to the same destination directories (local and S3).
One of the jobs deletes files of other job. It didn't do so in v10.x.x (see point 1 on the pic)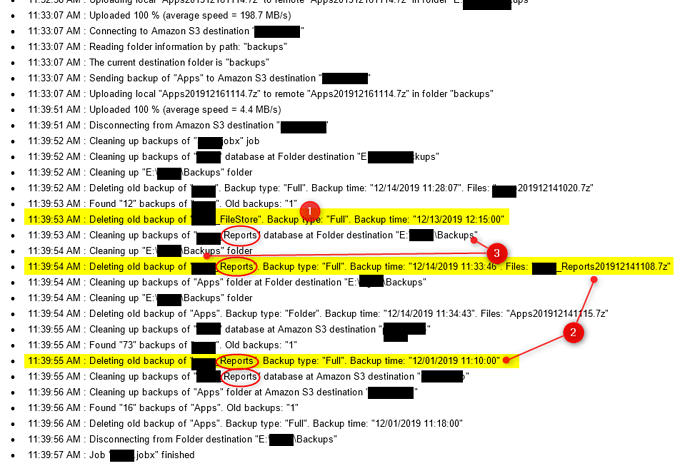 This is not suppose be here. This is a file from another job and it should be managed by the other job. It's because of a file name? I cannot change file name, your app gives file name same as the databse name.
Please let me understand what it's going on.

Why it tries to clean/delete twice?
What's the different Cleaning vs Deleting

Why it's informing me twice about cleaning local backup folder?