I purchased the full version with perpetual license in order to backup MY SQL Server databases. I recently started using a PostgreSQL SQL database on another network server. I notice the option in a drop drown for PostgreSQL when creating new backup job, but I cannot figure out how to connect to it. In the meantime I downloaded a free version of the PostgreSQL specific product and installed on the machine with the database and it works fine, but its features are limited.
Assume the computer name for the computer I am connecting to is GISWORKSTATION and the PostgreSQL admin page looks like this: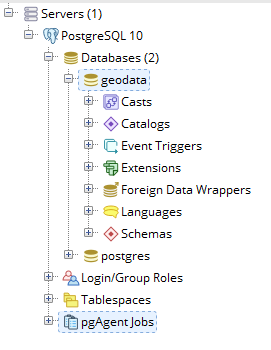 How would I create the backup job?