Hi all together,
I am using the latest version (11.7.1) of SQLBackupAndFTP.
Now I am setting up several scheduled backup plans.
My problem: I'd like to create a backup plan that creates a backup at the first day of every month at 3 am in the morning.
So, the backup needs to be performed at every 1st of each month. But sadly I only see the possibility to perform a backup each X hours. But that doesn't help me as a month always has different days (28, 30, 31), so counting in hours doesn't help.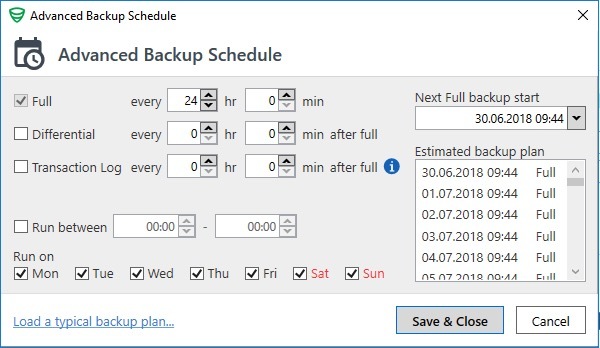 Any Ideas? How can I solve that problem? It is absolutely necessary that I have a full backup on every 1st day of the month.
My current workaround: daily backups. Okay, I already do that but I'd like to have monthly ones as well.
Thank you for your help!
Thomas