Hello,
Thank you for the details. To investigate this case we need more information. Could you please enable your advanced log with the "Trace" level, reproduce the issue, then open the advanced log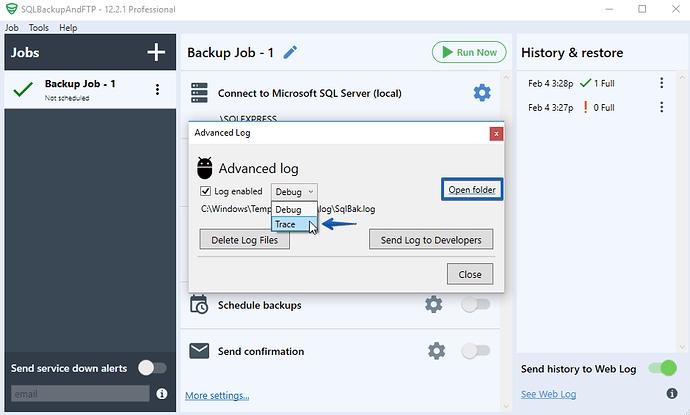 and find the following substring:
SqlBak.Job.PostgreSql.Helper.PgDumpHelper|Dump. Command:
There will be arguments that we pass to pg_dump. Could you please use them and manually try to run those arguments via pg_dump to reproduce the issue.
Sorry for the inconvenience.