Hi
We're experiencing an error with a handshake timeout.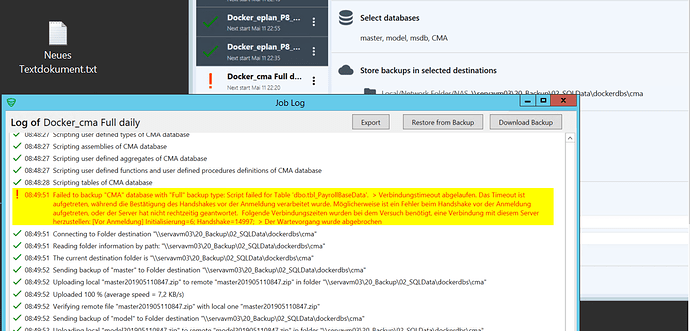 We're running on 12.2.9 alpha version on a windows server 2012. All other Databases on the same target-server (running on linux with docker in separate containers) are running without a problem.
The error occurs not always on the same table in the cma database. That depends, but it occurs since a few days on every backup-try.
We've also an other older version of your SQLBackupAndFTP program and there we've no such problems.
![CMA_Backup_Problem_Timeout_Handshake_No_Problem_OlderVersion 10.0.8.29451
Kind regards for your advice.
Ruedi